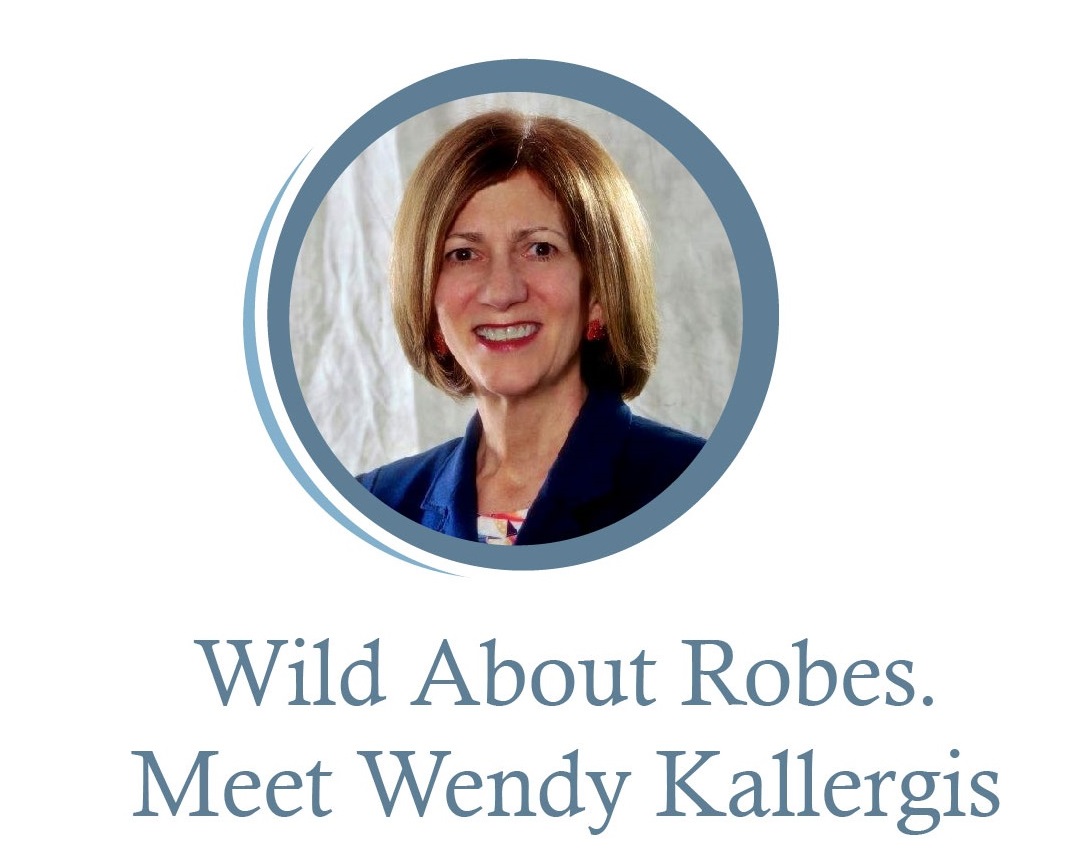 Wendy Kallergis

By day, Wendy Kallergis is president and CEO of the Greater Miami & the Beaches Hotel Association. Off duty, she's an unapologetic robe devotee, an enthusiast quick to light up while describing a soft lining, a colored collar or a memorable emblem. She shares her thoughts below.
The Robe Report: We hear you love robes.
Wendy Kallergis: I am a biiiiig robe fan. When I walk into a hotel room and see a robe, I see it as very classy. Robes in a hotel room make you feel special. At the same time, robes are very comfortable, and they're practical because you wear them. The material is almost always silky or soft, almost like a very soft towel. To me, a hotel robe says "quality."
RR: How did this start?
WK: When I was growing up in Maine, my family and I would visit relatives in Boston and on one occasion we stayed at The Ritz-Carlton on Newbury Street. I remember the beautiful bathrobe and how special it was to try it on. It was so exciting! In those days you only saw robes in high-end luxury hotels like the Ritz, the Mandarin Oriental, the Plaza, and in independent properties across the country in high-end tourism destinations. My husband and I had our rehearsal dinner at the Bar Harbor Inn in Bar Harbor and it had great robes too. It still does.
RR: Did you have any favorites?
WK: I kept that Ritz-Carlton one for years; it was plush and lasted forever. It was navy with a white trim. I also have one from the Loews Miami Beach Hotel. The quality is incredible with a bubbly kind of material yet soft; I wear it almost every day after my shower. We stayed at the Mandarin Oriental in London on our honeymoon. The robe I remember had a soft terrycloth lining and the outside looked like cotton. I do recall when I was young they did not charge for robes. Robes are now a great revenue source for hotels. They're sold in gift shops along with towels and other signature items. The Biltmore has great robes too.
RR: How did you come to know about Boca Terry?
WK: Boca Terry sales rep Jyll Brink is a member of our association. She's so passionate. When I met her I said, "I LOVE ROBES!" She brings a whole rack of robes to our events for us to look through.
RR: Why does a robe in a hotel room feel more special than a robe at home?
WK: A hotel robe is almost like a personal gift. Sometimes it's folded on the bed, so it looks more like a present. I often think, "Oh, I like this. I want to get it for my sister." It's just a nice welcome. Having a chocolate on top is nice too. The little things can be really special.
RR: What color robe do you prefer?
WK: I tend to like the soft colors, the pastels, like white or peach or soft pink, maybe light blue, not too bright.
RR: What other hotel amenities do you enjoy?
WK: I enjoy slippers. Many hotels slippers have a band with a rubber bottom for when you get out of the shower. I also like treats and pre-made cocktails in a bottle. You have to pay for those but they're so cute, and here in Miami they tend to be tropical premixed drinks. Those are so fun. I also enjoy stationery when hotels have that.